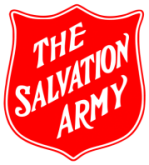 The Salvation Army Church and Community Center (O'Fallon)
This Salvation Army is the only homeless shelter and one of the only food pantries in St. Charles County. Their food pantry serves approximately 500 families each month, while their homeless shelter houses single parents with children. At a maximum of 32 beds in the small facility, they are unable to provide housing to everyone in need. The organization welcomes donations of food, clothes, and personal care items. For more information about this Salvation Army, please click here.
The New Life Evangelistic Center for the Homeless (Downtown)


NLEC provides food, clothing, shelter, and jobs to thousands of homeless daily. After the city of St. Louis shut down the 1411 Locust location, New Life now distributes our food to its locations in Overland, South St. Louis, and Downtown. For more information about NLEC, please click here.
Tomchei Shabbat of Saint Louis
Tomchei Shabbat distributes kosher food to needy families. The Saint Louis branch serves over 35 families and is fundamental to their ability to put food on the table on a daily basis. Unlike New Life, Tomchei Shabbat is not in an area where one would think that there would be a large need, yet this must remind Americans that hunger is not simply confined to one part of the community. For more information about Tomchei Shabbat, please click here.